| | | |
| --- | --- | --- |
| | Welcome To Loonz RPG Pages | |
Welcome to my tomes (or tomb) for the RPG games I've played and appreciated.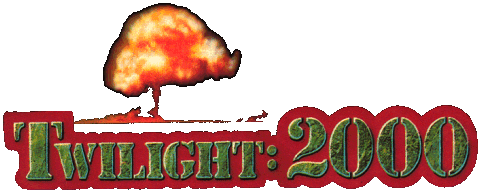 ---

The listing of Loonz other RPG 's

---
---
---
The Morrow Project is Copyrighted (1980) and Owned by Timeline Ltd.
This page is in no way intended to infringe on their Copyright. All articles are for non-profit, recreational use only, of Players and Gamemasters alike.

The Twilight 2000 in all forms is owned by Tantalus, Inc.Copyright 1984 - 1996 Tantalus, Inc. Twilight 2000 is a trademark of Tantalus, Inc. Tantalus permits web sites and fanzines for this game, provided it contains this notice, that Tantalus is notified, and subject to a withdrawal of permission on 90 days notice. The contents of this site are for personal, non-commercial use, only. Any use of Tantalus, Inc.'s copyrighted material or trademarks anywhere on this web site and its files should not be viewed as a challenge to those copyrights or trademarks. In addition, any program/articles/file on this site cannot be republished or distributed without the consent of the author who contributed it.
Tantalus, Inc. PO Box 2310 Key West FL 33040 .http://www.mpgn.com/